You are here:

Our Approach
MISSION
WE STRIVE FOR UNPARALLELED EFFICIENCY TO DELIVER EXCEPTIONAL SERVICE IN THE MARKETS WE SERVE. OUR TEAM IS DEDICATED TO CREATING VALUE THROUGHOUT OUR EVER-GROWING NETWORK AND BECOMING OUR CUSTOMER'S MOST TRUSTED PARTNER.
OWNERSHIP
We make it happen
We build and grow our business with an owner's mindset.
We dig in to understand the factors that can drive our success, we meet problems head on and fix them and we see change as an opportunity.
We are hands-on, committed and take responsibility for our actions.
We seek to understand our customers as their satisfaction is the foundation of our business.
&
We collaborate, communicate and support each other, creating a positive environment in which personal and business success is celebrated.
We tap into the insights of those around us and take pleasure in sharing our expertise and lending a hand.
We create strong relationships with each other, our customers, suppliers and shareholders to build trust through openness and reliability.
&
RESPECT
We treat people right
We value and respect all people.
We strive to create an inclusive culture that promotes diversity.
We know our differences lead to a stronger, more creative work environment, and make us a better company.
We are dependable and always treat those around us with care and professionalism.
We act with integrity and honesty and have the courage to do the right thing.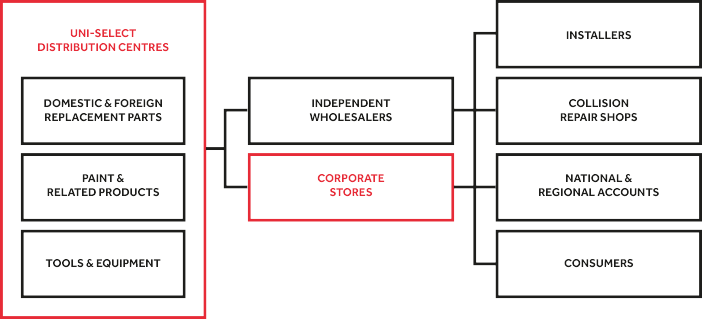 We are a true
business partner
We support our customers and foster their growth. Their success strengthens our leadership position in the market.